Parochial School an inclusive, inspirational school,
preparing for the future;
living, learning and growing together in God.
Key Stage 2 were given opportunity to apply for a position of an Ethos Group member in July 2017. They presented their commitment and ideas of the future of the Ethos Group. Alex and Emily (Year 3), Jacob and Mustafa (Year 4), Leah and Grace (Year 5) and Emily and Joel (Year 6) meet fortnightly to talk about the current issues, our school's values and to plan activities involving all our pupils. They also work with the school council.
Since September 2017, Ethos Group met to plan the RE Week activities related to The Ten Commandments, to plan the Harvest worship, to evaluate our whole school assemblies and to plan their delivery of a class collective worship in Year 1 and 2.
10th November 2017 - Ethos Group met to plan the Friendship assembly and the activities for our Friendship Week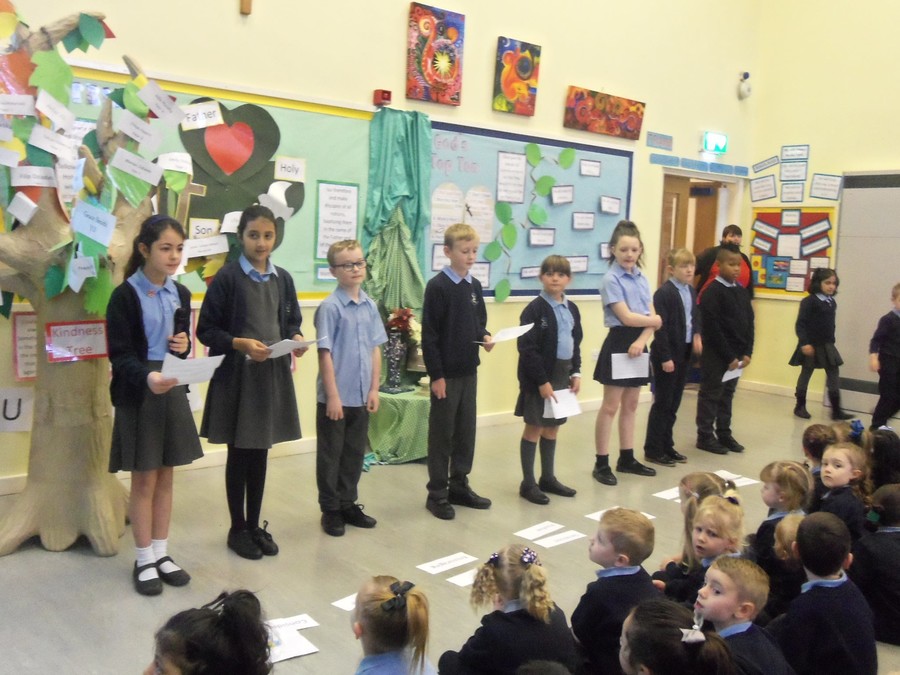 Friendship Week - Whole School Assembly - 13th November 2017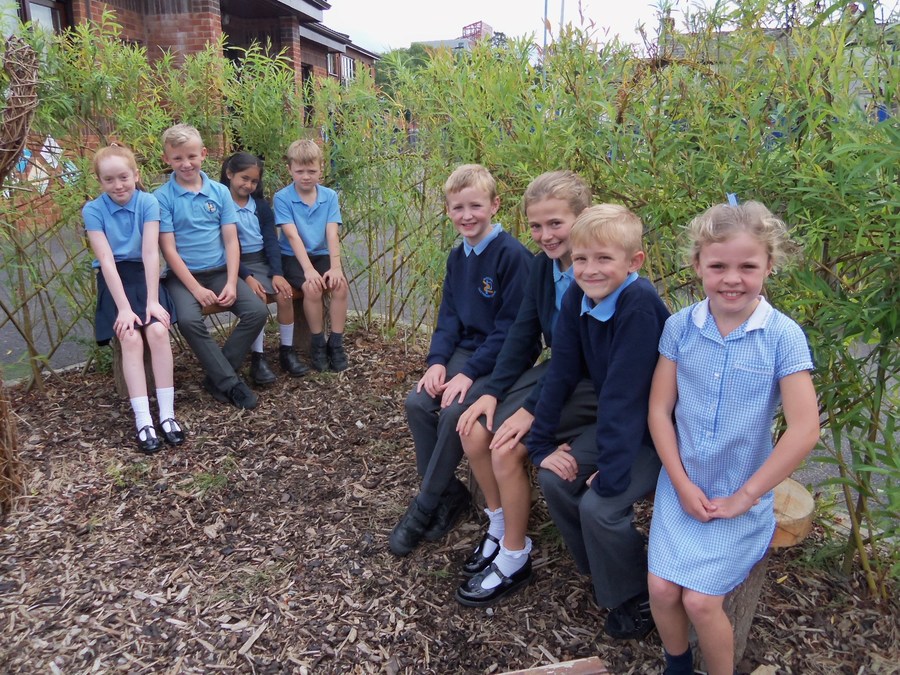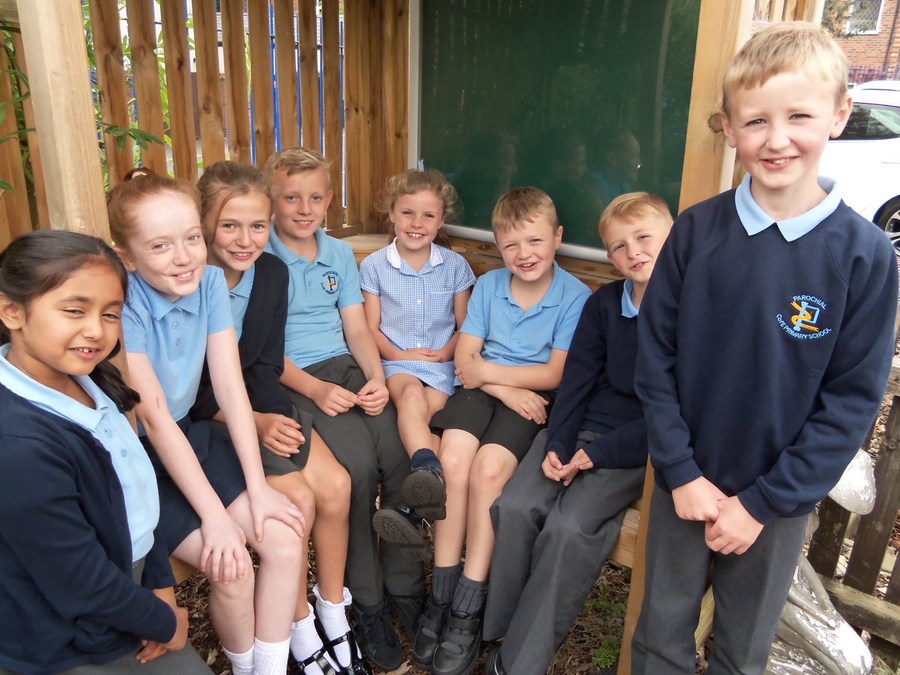 We are very pleased to represent our peers. We make sure that every pupil in our school is guided by the Christian values.
'I enjoy taking part in assemblies with the rest of the Ethos Group. I feel like a leader when reading out in front of all the school.' Lucas Y4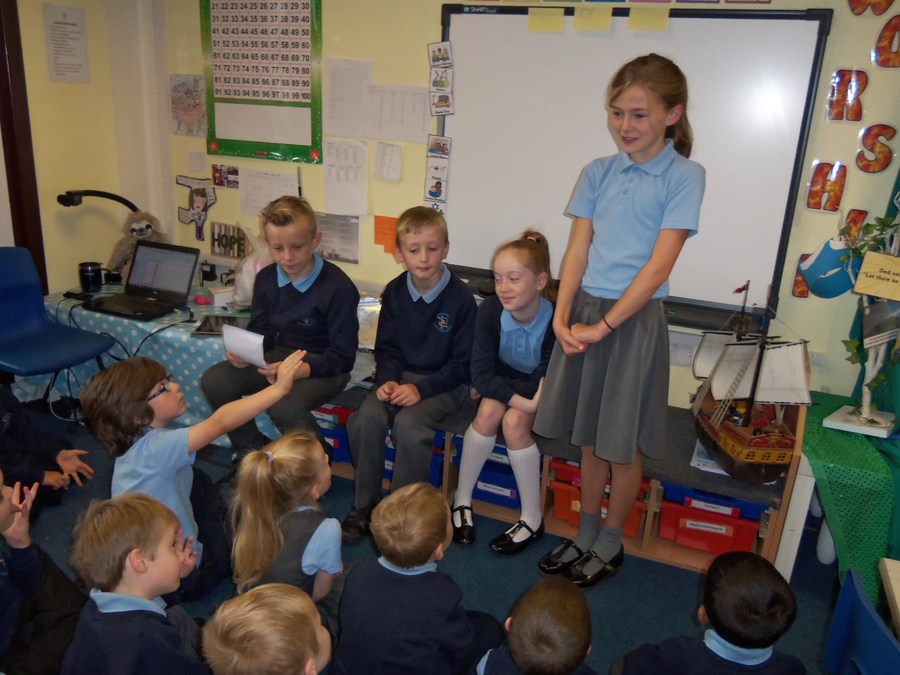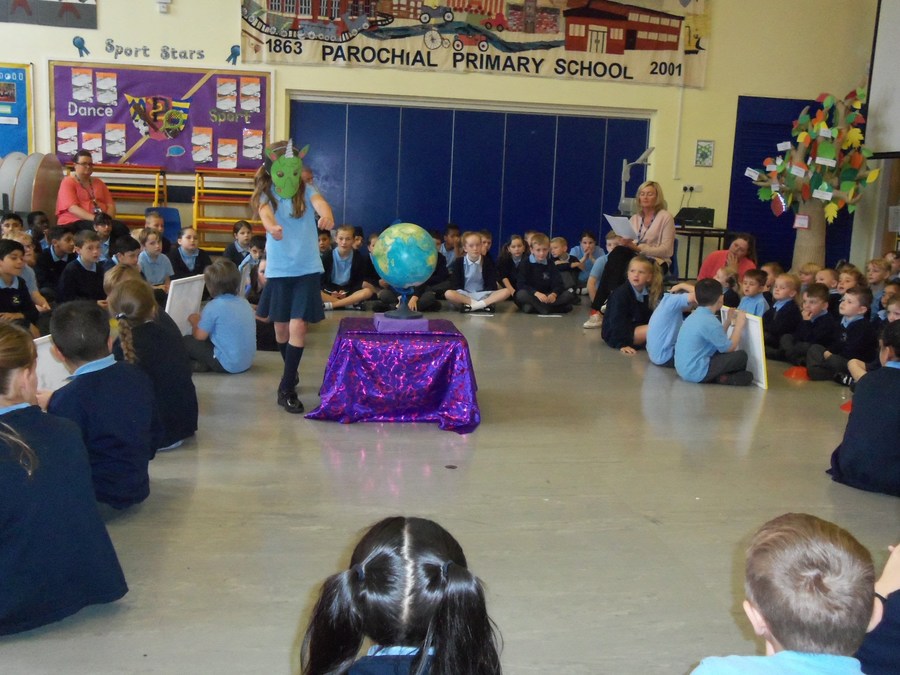 ' I was chosen to represent the Green Unicorn in our special CREATION assembly. I enjoyed dancing and drama.' Darcy Y4
'I look forward to organising assemblies, collective worship and charity events throughout the year.' Maariya Y3