Hello and welcome to our Year 1 class page.
Here you will find some information about what your child will be learning in English, Maths, Religious Education and Topic. There will also be some links available to navigate you in the right direction in helping you continue your child's learning at home.
I am looking forward to getting to know you all and please don't hesitate to contact us if you have any further questions.
Thankyou,
Miss Hulme and Mrs Aslam
What's happening this half term in Year 1?
Our Topic this half term is all about...
In our Topic this half term we will be learning all about Dinosaurs. This is an exciting topic which will allow the children to explore any curiosities they have about the topic.
We will be exploring when the dinosaurs roamed the planet and for how long, touching on the Mesozoic era, the Cretaceous Period and prehistoric. The children will have the opportunity to use fossils to learn about dinosaurs, as well as exploring their diet to identify if they are Omnivores, Herbivore or Carnivores. In addition to this, we will also look at the Jurassic period and compare it to how the world looks now. Finally, we will learn about why dinosaurs became extinct.
Key Questions: How many dinosaurs can you name? How did the Earth look different in the Mesozoic era compared to now? How long did dinosaurs roam the Earth?
In English, we will be focusing on writing to entertain. We will be looking at two model texts throughout English in the first half term. The first model text is a finding tale called 'Daisy's Dino Egg' and the second model text is a description called 'Dinosaur Description'.
This tale has been written to cover the Year 1 curriculum objectives and builds on from those that have already been covered in Reception. We will use Talk4Writing to deliver English with enriched games and activities to help learn the story, innovate it by changing aspects and finally write our own story using the objectives and aspects used throughout the half term.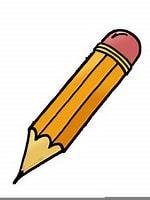 To support your child at home, you can read the story with them to familiarise them with the structure and events. You can also complete short bursts of writing by saying the sentences they will write, Fred talking using Fred fingers and using capital letters, full stops and finger spaces accurately.
The model texts can be found on our class page below. The key writing features are highlighted throughout the text to show what we will cover this half term.
In Maths this half term we will be looking at number and place value, addition and subtraction, and 2D and 3D shapes. We will cover the following:
Numbers to 10 - We will count objects to 10, count and write numbers to 10, count backwards from 10, count one more or one less, compare numbers and objects, and look at number lines.

Part-whole within 10 - We will introduce the part-whole model, look at number bonds facts to 10, find number bonds, and compare number bonds.

Addition and subtraction within 10 - We will focus on finding a whole and a part, finding and making number bonds, finding addition facts, and look at solving word problems.

Addition and subtraction within 10 (2) - We will look at subtraction and addition, counting backwards, finding the difference, solving word problems, and comparing addition and subtraction.

2D and 3D shapes - We will explore naming 2D and 3D shapes, as well as making patterns with shapes.
To help support your child's learning at home, you can continue to work on their number bonds to 5 and 10. If your child has completed this step, you can move onto number bonds to 15 and 20. This is a great way to get involved in your child's learning and boost their confidence.
Our religious Education topic this half term is Harvest.
The aim of this topic is to:
Look at where food comes from all around the world.

To raise awareness that we usually have plenty of food, but some others may not.

To discuss and explore the Jewish festival of Sukkot.

Expand our knowledge, skills and wisdom by interacting with a special guest, a Jewish Faith Leader.
Key Questions: Why do we celebrate Harvest Festival? Where does our food come from? Which foods do you enjoy the most? How can we help others who do not have a good harvest? What is Sukkot?

Maths - Uploaded to Class Dojo on Monday due Friday.
Spelling - Uploaded to Class Dojo on Friday due the following Friday.
Reading books will be changed on Monday and must be returned on Friday.
It is essential for your child's progress that they read at home as often as possible.
Library books are changed on Wednesday
Please remember to pack your child's reading book in their book bag. Lost or damaged books will result in a charge of £2.
Below are some great resources to use with your child at home if you have to isolate.
This pack is available to download on www.classroomsecrets.co.uk
Below are some great practical ideas!
Year 1 Expectations
By the end of the year, your child should have achieved the following objectives. Please ensure you read this document carefully as it will allow you to support your child at home with their home learning/homework.