Hello and welcome to our Year 1 class page.
Here you will find some information about what your child will be learning in English, Maths, Science, Religious Education and Topic. There will also be some links available to navigate you in the right direction in helping you continue your child's learning at home.
I am looking forward to getting to know you all and please don't hesitate to contact us if you have any further questions.
Thankyou,
Miss Hulme and Mrs Singh
What's happening this half term in Year 1?
Our Topic this half term is all about...
In our Topic this half term we will be learning about all things British in Geography. This topic is fun and engaging, allowing children to explore and learn about the United Kingdom. The children will be learning all about the four countries within the UK, the human and physical features of London, the typical British weather and British values.
This half term we will cover the following objectives:
To name, locate and identify characteristics of the four countries and capital cities of the United Kingdom and its surrounding seas.
To use world maps, atlases and globes to identify the United Kingdom.
To identify seasonal and daily weather patterns in the United Kingdom.
Geography Knowledge Organiser - We are Britain
In English this half term, we will be writing to entertain and writing to inform. We are focusing on a story called 'The Queen's Hat'. This story is written and illustrated by Steve Antony. A story about a strong wind that whisks the Queen's favourite hat on an adventure through London. Just where will the hat land?
We will be using the story 'The Queen's Hat' to inspire our writing and help us write our own finding tale. We will focus on innovating the item which needs to be found in the story and the landmarks visited along the way.
Our next text will be focused on a letter to the Queen. We will then focus of a short piece of letter writing, recounting the events of finding The Queen's Hat.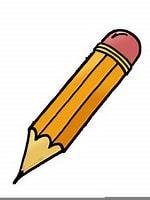 To support your child at home, you can read the story with them to familiarise them with the structure and events. You can also complete short bursts of writing by saying the sentences they will write, Fred talking using Fred fingers and using capital letters, full stops and finger spaces accurately.
The model texts can be found on our class page below. The key writing features are highlighted throughout the text to show what we will cover this half term.
In Maths this half term we will be looking at number and place value, length and height, and mass and capacity . We will cover the following:
Introduction to weight and volume

Introduction to position and direction.
Multiplication and division.
Halves and quarters.
To help support your child's learning at home, you can continue to work on their number bonds to 5 and 10. If your child has completed this step, you can move onto number bonds to 15 and 20. This is a great way to get involved in your child's learning and boost their confidence. Children who have completed all number bonds need to practice their time. Seek advice from Miss Hulme or Mrs Singh about what to practice and when.
Please remember to complete maths homework, as this links back to your child's learning.
Our religious Education topic this half term is Baptism and Joseph. The children will be deepening their understanding of what it means to belong, while exploring familiar stories and discuss actions and feelings.
The aim of this topic is to explore .
We will be looking at the following:
Understanding what baptism is and why some people are baptised.
Reflect on how baptism is special.
Explore what makes you feel part of God's family.
Explore how Muslims and Sikhs welcome babies into their faith.
Explore how we know God was with Joseph.
Reflect on how Joseph felt.
Explore why Joseph was a bible hero.
Reflect on what we have learnt from Joseph's story.
In Science this half term, Year One are learning all about....
The children will be learning all about seasons in our Science topic this half term. Here is an overview of our key objectives:
1.To observe changes across the four seasons.
2. To observe and describe weather associated with the seasons and how the day length varies.
Children will be learning all about the seasons spring and summer, including the order of the months and seasons, describing weather associated with the different seasons, explaining the difference in daylight between seasons and the need to wear different clothing in different seasons.
Below is our knowledge organiser for Science. It included many key facts to help the children flourish in their learning.
Science Knowledge Organiser - Seasons (Spring and Summer)

Maths - Uploaded to Class Dojo on Monday due Friday.
Spelling - Uploaded to Class Dojo on Wednesday due the following Wednesday.
Phonics reading books will be changed on Monday and must be returned on Friday.
It is essential for your child's progress that they read at home as often as possible, and you record this in their yellow reading record.
Library books are changed on Wednesday
Please remember to pack your child's reading book in their book bag. Lost or damaged books will result in a charge of £2.
Below are some great resources to use with your child at home if you have to isolate.
This pack is available to download on www.classroomsecrets.co.uk
Below are some great practical ideas!
Year 1 Expectations
By the end of the year, your child should have achieved the following objectives. Please ensure you read this document carefully as it will allow you to support your child at home with their home learning/homework.