Welcome to your Year 5 class page!
This half term we will be learning about
Africa!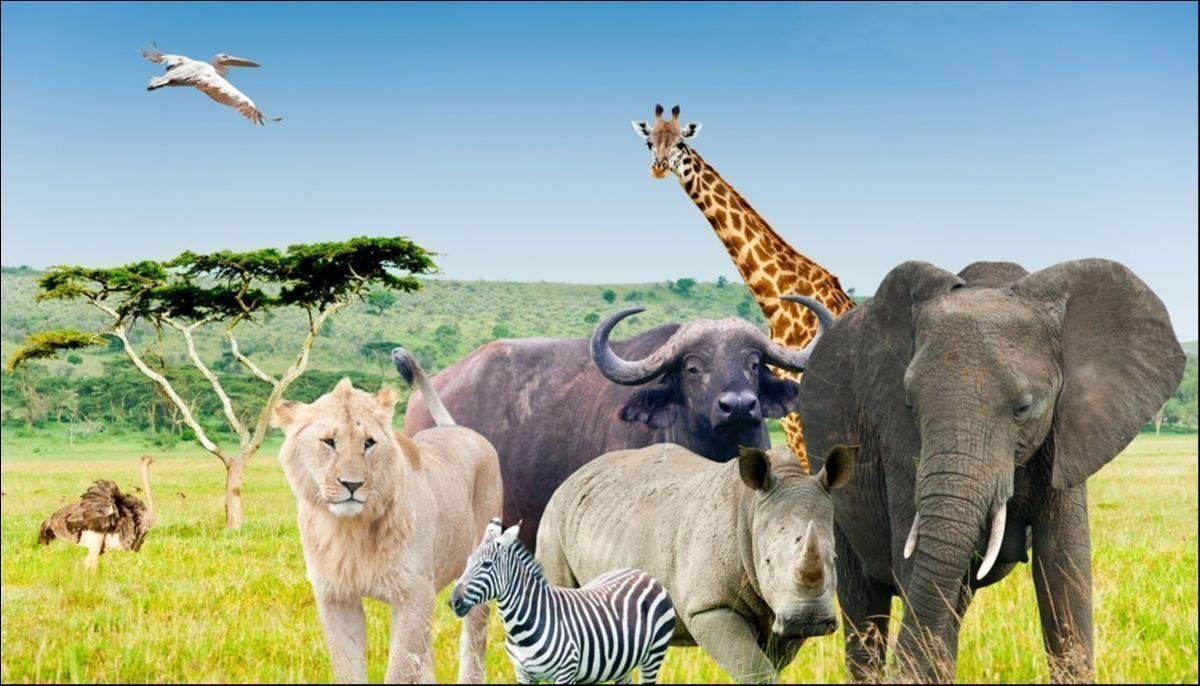 Looking for some Extra Practice?

Below are some links directly to some educational sites that children can use to practice their skills.
Hello and welcome to our Year 5 class page!
Here you can find out what we are doing in English, Maths, Science as well as find out more about our topic this term.
We also have some links available to use to help you continue your child's learning at home. In addition to this, please read regularly with your child and encourage them to read independently for at least ten minutes, nightly.
Please do not hesitate to contact us with any questions or queries.
Thank you,
Mrs Sells & Mrs Anderton
English
In English, we will be using the text, 'The Lost Happy Endings' by Carol Ann Duffy and Jane Ray to enhance meaning though selecting appropriate grammar and vocabulary, describe settings, characters and atmosphere, Integrate dialogue to convey character and advance the action, Propose changes to vocabulary, grammar and punctuation to enhance effects and clarify meaning and use consistent and correct tense
How you can help your child?
Encourage your child to read their reading book and ask them questions about the text which they are reading. Also, please encourage your child to log on to Reading Plus to access a wide range of reading books and quizzes. This year, we have introduced book reviews for children to complete once they have finished their reading book. Please encourage your child to reflect on the different texts they have read and think about what they enjoyed? What happened? Who were the characters and how did they develop throughout the text? Was the text what they expected it to be? Would they recommend the story to a friend?
Maths
In maths, we will identify multiples and factors, know and use the vocabulary of prime numbers, prime factors and composite (non-prime) numbers, establish whether a number up to 100 is prime and recall prime numbers up to 19, multiply numbers up to 4 digits by a one- or two-digit number using a formal written method, including long multiplication for two-digit numbers, multiply and divide numbers mentally, drawing upon known facts, divide numbers up to 4 digits by a one-digit number using the formal written method of short division and interpret remainders appropriately, multiply and divide whole numbers and those involving decimals by 10, 100 and 1,000, recognise and use square numbers and cube numbers, and the notation for squared (²) and cubed (³), solve problems involving multiplication and division.
How you can help your child?
Practice times tables and division facts regularly. Encourage your child to log on to Sumdog and TT Rock Stars to practice their multiplication facts and battle against their friends to become a Rock Star champion
This topic's Knowledge Organiser:
Science Unit - Materials and their Properties
Homework
Monday - We will set either a spelling list or a grammar activity on Class Dojo, to be completed for Wednesday.
Wednesday - We will set a maths activity on Class Dojo, to be submitted for Friday.
Half termly learning logs will be set, linking to the next topic.
Year 5 Common Exception Words
Theme
As historians, we will learn about the biomes and climate of Africa, explore Djembe drum in West African culture, understand the changes Benin has experienced over 1,000 years, understand how bias affects our understanding of History, use artefacts to identify historical events which took place in Benin and understand the Europeans affect on the people of Benin.
How you can help your child?
Use your research skills to explore the biomes of Africa. How do they compare/differ to the United Kingdom? Explore the country of Benin in West Africa. What historical events took place in Benin?
Science
As scientists, we will learn describe the differences in the life cycles of a mammal, an amphibian, an insect and a bird and describe the life process of reproduction in some plants and animals
How you can help your child?
Explore the animals in your local habitat. Can you classify them as mammals, amphibians, insects or birds? What features of each animal can you identify? How are they similar/different?
Religious Education
Christmas. The Gospels of Matthew and Luke
To give children a Biblical perspective on the nativity story.

To challenge their ideas and deepen their understanding of the true meaning of Christmas.
Christmas around the world
To develop children's perceptions of Christmas beyond their experiences in Britain.

To increase their understanding of Christianity as a world faith.
Key vocabulary​
Wise men, Magi, Ghana, Matthew, Luke, Gospel, Jew
​
Class Text this Term:
A shooting star crashes to earth and changes Elliot's life forever. The star is Virgo - a young Zodiac goddess on a mission. When the pair accidentally unleash the wicked death daemon Thanatos, they turn to the old Olympian gods for help. But after centuries of cushy retirement on earth, are Zeus and his crew up to the task?